To Return to Our Main Site Click Here

BILL MERIDIAN - DETERMINATION OF YOUR BIRTH ECLIPSE AND ITS PATH
OLEDWBNR20181021C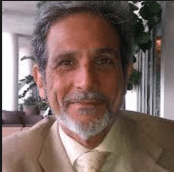 Sunday October 21, 2018

4:00 PM - 5:30 PM EDT
DETERMINATION OF YOUR BIRTH ECLIPSE AND ITS PATH
In this lecture, you will learn how to determine which eclipse is your birth eclipse. Its meaning in your life will be explained. The shadow of the eclipse and your ACG map interaction will be demonstrated. The examples are derived from practice over the last few years.
Bill Meridian has been in the investment and astrology fields since 1972. He specializes in mundane and financial astrology. Bill first computerized financial astrology in the 1980s. He is a member of the Kenos Circle, a Vienna-based futurist society. He has authored four books and has reprinted the old Charles Jayne 'In Search' publications. Bill continues to develop Jayne's eclipse analysis. He predicted BREXIT, the Trump election, the ensuing stock market rally and the current boom in the economy. He has been ranked the top stock market timer in 2016 for the second time by Timer Digest, an independent rating agency in CT, USA. See www.billmeridian.com to subscribe to Cycles Research Early Warning Service and to purchase his four books, The Predictive Power of Eclipse Paths, Planetary Economic Forecasting, Mastering Political Prediction, and Planetary Stock Trading IV.
Registration for live webinars is done on a first come, first served basis. Registrations must be received by midnight on Thursday, October 18, 2018 EDT.
The webinars are held in Zoom software which is available for free on a trial basis at www.zoom.us. Please visit the website www.timeanddate.com for time zone adjustments.

Please note that registrants do not receive recordings of the webinar; recordings will be available for sale at www.geocosmic.org at a later date. If unable to attend the live webinar, cancellation must be made prior to 48 hours of the webinar in order to receive a refund.