To Return to Our Main Site Click Here

CECILIA ORTIZ BULLE GOYRI - A METHODOLOGY FOR SYNASTRY ANALYSIS
OLEDWBNR20190303A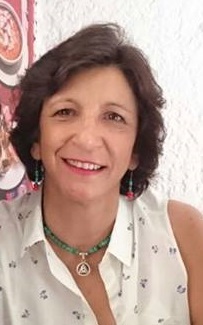 Sunday March 3, 2019

1:00 PM - 2:30 PM EST
A METHODOLOGY FOR SYNASTRY ANALYSIS
The purpose of this lecture is to present a process that demonstrates a complete and structured analysis on how to judge a relationship. We will examine and prioritize how different techniques are applied and then develop a synthesis to understand the most important part of the relationship.
Cecilia Ortiz Bulle Goyri CA- NCGR-PAA, is the President of La Casa del Astrólogo since 2001 and the NGCR´s Mexico City Chapter President and CMIG´s President since 2012. Author of the didactic tool Astrolabio and co-author of the book Cita con los Astrólogos, she is an international lecturer, writer, broadcaster, astrology teacher, and producer of astrological events. She holds a Bachelor's degree in Business Management by UNAM and a Diploma in Quality Management and Business Process Re-engineering by ITAM. Visit her website: www.cmig-astro.org.
Registration for live webinars is done on a first come, first served basis. Registrations must be received by midnight on Thursday, February 28, 2019 EST.
The webinars are held in Zoom software which is available for free on a trial basis at www.zoom.us. Please visit the website www.timeanddate.com for time zone adjustments.
Please note that webinar participation is based on live attendance. Registrants do not receive recordings of the webinar. Recordings will be available for viewing at You Tube for registrants from approximately March 8 - April 19, 2019. If unable to attend the live webinar, cancellation must be made prior to 48 hours of the webinar in order to receive a refund.