To Return to Our Main Site Click Here

DAVE CAMPBELL – JUNO AND HER COHORTS
OLEDWBNR20190303C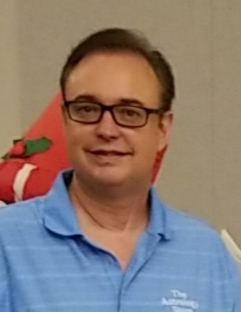 Sunday March 3, 2019

4:00 PM - 5:30 PM EST
JUNO AND HER COHORTS
We will cover Juno in detail and the importance in synastry and composite charts of transits to Juno and from her. We will also talk about the other relationship asteroids most commonly used in relationship analysis such as Eros, Aphrodite, Adonis, Lust, Amor, Cupido, Nymphe, Casanova, Bacchus, Sappho, Ganymede, Antinous, and Psyche. Sexuality will be covered with these asteroids, adding much more detail and dimension to your charts and readings.
Dave Campbell is the President of the Asteroid Special Interest Group, (AST SIG), and has been a long standing member of NCGR. Dave has authored a Correspondence Course on Asteroids, and owns The Astrology Store in Arizona. Dave is the author of Forensic Astrology. He is a certified Professional Astrologer (PMAFA) with AFA and is the Vice President of the organization. Dave interpreted the meanings of the asteroids for Cosmic Patterns Software. Visit his website at www.theastrologystore.com.
Registration for live webinars is done on a first come, first served basis. Registrations must be received by midnight on Wednesday, February 28, 2019 EST.
The webinars are held in Zoom software which is available for free on a trial basis at www.zoom.us. Please visit the website www.timeanddate.com for time zone adjustments.
Please note that webinar participation is based on live attendance. Registrants do not receive recordings of the webinar. Recordings will be available for viewing at YouTube for registrants from approximately March 8 – April 19, 2019. If unable to attend the live webinar, cancellation must be made prior to 48 hours of the webinar in order to receive a refund.