To Return to Our Main Site Click Here

DON CEROW - WHEN THE DRAGON WORE THE CROWN AND THE 8th SEAL
OLEDWBNR20181222C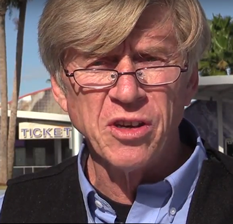 Saturday December 22, 2018

4:00 PM - 5:30 PM EST
WHEN THE DRAGON WORE THE CROWN AND THE 8th SEAL
Mythology represents the roots of astrology. Long ago people realized that the skies authored their reality, making us subservient to their will. Having come to this conclusion they began to study the heavens with greater interest and in greater detail, but to do so meant they had to name different segments of the heavens in a standardized way, which they did pictorially, imparting what they learned through stories, poetry and song. Myths of Gilgamesh, the tales of Homer and even the Bible continue to carry these celestial secrets embedded in their story line.
Graduating Magna cum Laude from the University of Massachusetts in Classics in 1976, Don Cerow is a religious scholar, historian, mythographer and astronomer. Author of the groundbreaking IBIS PRESS titles When the Dragon Wore the Crown and The 8th Seal, Cerow's focus has been on the ancient mysteries and how they evolved from the study of the sky. In 2003 he reconstructed an early model of Stonehenge in a story picked up by the New York Times.
Registration for live webinars is done on a first come, first served basis. Registrations must be received by midnight on Wednesday, December 19, 2018 EDT.
The webinars are held in Zoom software which is available for free on a trial basis at www.zoom.us. Please visit the website www.timeanddate.com for time zone adjustments.
Please note that webinar participation is based on live attendance. Registrants do not receive recordings of the webinar, but recordings will be available for download at www.geocosmic.org at a later date. If unable to attend the live webinar, cancellation must be made prior to 48 hours of the webinar in order to receive a refund.