To Return to Our Main Site Click Here

JOHN MARCHESELLA - ECLIPSES: AN ANCIENT TECHNIQUE FOR TODAY'S ASTROLOGER
OLEDWBNR20181021A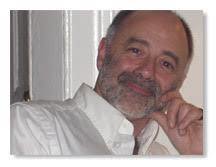 Sunday October 21, 2018

12:00 PM NOON - 1:30 PM EDT
ECLIPSES: AN ANCIENT TECHNIQUE FOR TODAY'S ASTROLOGER
Learn this surefire predictive technique for quick and easy use when working with clients in the little picture of time as well as a more detailed way for in-depth and long term work. Eclipses can also be combined with transits, progressions and solar returns for the individual, and it is necessary for our work in mundane astrology. It is also helpful in electional astrology. If it worked for the ancients, it will work for you!
The timing of this presentation is especially apt because we are revisiting the mayhem of last summer's eclipses. Learn how eclipses get reactivated through the year as part of their unfolding story.
John Marchesella is a practicing astrologer in New York City. He is a frequent speaker at conferences and a contributor to many publications. He is a former Chair of NCGR and is the current President and Education Director of the New York Chapter of NCGR. He is fully certified by NCGR-PAA. Visit www.astrojohn.com.

Registration will be filled on a first come, first served basis. The webinars are held in Eastern Daylight Time in Zoom software, which is available for free on a trial basis at www.zoom.us. Please visit the website www.timeanddate.com for time zone adjustments.