To Return to Our Main Site Click Here

KELLEY HUNTER - EROS AND THE EMOTIONAL ALCHEMY OF THE 2018 VENUS RETROGRADE
OLEDWBNR20181222B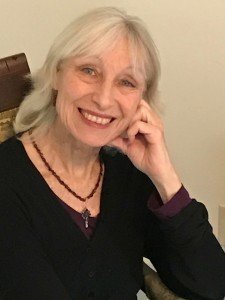 Saturday December 22, 2018

2:00 PM - 3:30 PM EST
EROS AND THE EMOTIONAL ALCHEMY OF THE 2018 VENUS RETROGRADE
We have just completed the full retrograde circle of the 2018 Venus retrograde in Scorpio. The cycle of Venus is highly aesthetic. Every eight years, the Goddess of Love goes retrograde five times, drawing a five-pointed star around the zodiac. She continually revisits the same five places in our charts for re-evaluation and enrichment. The last descent into Libra-Scorpio is one of her deepest dives, stirring up spicy dynamics and dilemmas to cap off a rather wild year of multiple retrogrades and major planetary stations. We call upon the God Eros to help us further integrate the meaning of this process as we celebrate the Solstice and head into a New Year.
Kelley Hunter, Ph.D., is a seasoned Depth Astrologer and AstroMythologist. Her teaching and consultation work are informed by psychology, spirituality, creative processes, and a special interest in the Cosmic Feminine. Author of 3 books, most recently her Planetary Gods and Goddesses Coloring Book, she is published in numerous journals, including the Mountain Astrologer and the International Astrologer. She recently returned to Vermont, having lived a full nodal cycle in the Virgin Islands. There she led over 1001 star-gazing nights and provided astrological services through the Omega Institute Winter Program and Caneel Bay Resort.
Registration for live webinars is done on a first come, first served basis. Registrations must be received by midnight on Wednesday, December 19, 2018 EDT.
The webinars are held in Zoom software which is available for free on a trial basis at www.zoom.us. Please visit the website www.timeanddate.com for time zone adjustments.
Please note that webinar participation is based on live attendance. Registrants do not receive recordings of the webinar, but recordings will be available for download at www.geocosmic.org at a later date. If unable to attend the live webinar, cancellation must be made prior to 48 hours of the webinar in order to receive a refund.