To Return to Our Main Site Click Here

PAUL KELLEY - FINDING LILITH
OLEDWBNR20181222A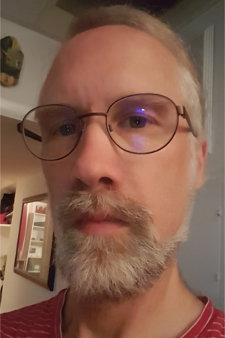 Saturday December 22, 2018

1:00 PM - 2:30 PM EST
FINDING LILITH
Astrologers write books on just one planet, so what do you do when several things in a chart have the same name? Such is Lilith's first challenge to astrologers. This lecture provides precise, clear information about the astronomy and astrological themes of the three Liliths most commonly used, and confused, by astrologers – the asteroid, the Dark Moon, and the Black Moon.
Out of college and lacking direction, Paul Kelley purchased two astrology books, a mail-order chart interpretation and a reading, but was 41 before he began studying seriously. Over the next few years, he created a lifelong learning class and made friends at MAC and SOTA conferences. When informed of an NCGR chapter forming in Philadelphia, he got involved, and in 2014 was elected Vice-President. In 2017, he taught his first online class on Lilith and then presented it to the NCGR Philadelphia chapter.
Registration for live webinars is done on a first come, first served basis. Registrations must be received by midnight on Wednesday, December 19, 2018 EDT.
The webinars are held in Zoom software which is available for free on a trial basis at www.zoom.us. Please visit the website www.timeanddate.com for time zone adjustments.
Please note that webinar participation is based on live attendance. Registrants do not receive recordings of the webinar, but recordings will be available for download at www.geocosmic.org at a later date. If unable to attend the live webinar, cancellation must be made prior to 48 hours of the webinar in order to receive a refund.