To Return to Our Main Site Click Here

RONNIE DREYER - 2019 ECLIPSES: LOOKING FORWARD AND BACKWARD
OLEDWBNR2018102B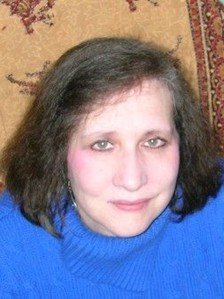 Sunday October 21, 2018

2:00 PM - 3:30 PM EDT
2019 ECLIPSES: LOOKING FORWARD AND BACKWARD
Eclipses mostly come in pairs, so we will look ahead to the five 2019 eclipses: January 6, January 21, July 2, July 16, December 26 and the one on January 10, 2020. Topics covered include an overview of their nature and meaning; pinpointing dates when planets and nodes conjoin the eclipse degrees; and the recurring 19-year Metonic cycle, which affects some of them. We will answer the question of how we can use that knowledge to move forward in our lives. Examples are both tropical and Indian sidereal so it does not matter which zodiac you use.
Ronnie Gale Dreyer is an East-West internationally known consultant, lecturer, and teacher based in New York City. She conducts on-going classes and webinars, has written several books, including Vedic Astrology and Venus. and co-authored with Nick Campion the chapter "Indian Astrology" in Religious Transformation in Modern Asia. Ronnie is a guest lecturer in Indian Cosmology for the M.A. Distance Learning Program in Cultural Astronomy at University of Wales. She received her M.A. in South Asian Languages and Cultures from Columbia University. Visit www.ronniedreyer.com.
Registration for live webinars is done on a first come, first served basis. Registrations must be received by midnight on Thursday, October 18, 2018 EDT.
The webinars are held in Eastern Daylight Time in Zoom software, which is available for free on a trial basis at www.zoom.us. Please visit the website www.timeanddate.com for time zone adjustments.
Please note that registrants do not receive recordings of the webinar; recordings will be available for sale at www.geocosmic.org at a later date. If unable to attend the live webinar, cancellation must be made prior to 48 hours of the webinar in order to receive a refund.